ALBUM CHOICES
"Our Album choices are limited by only our imagination"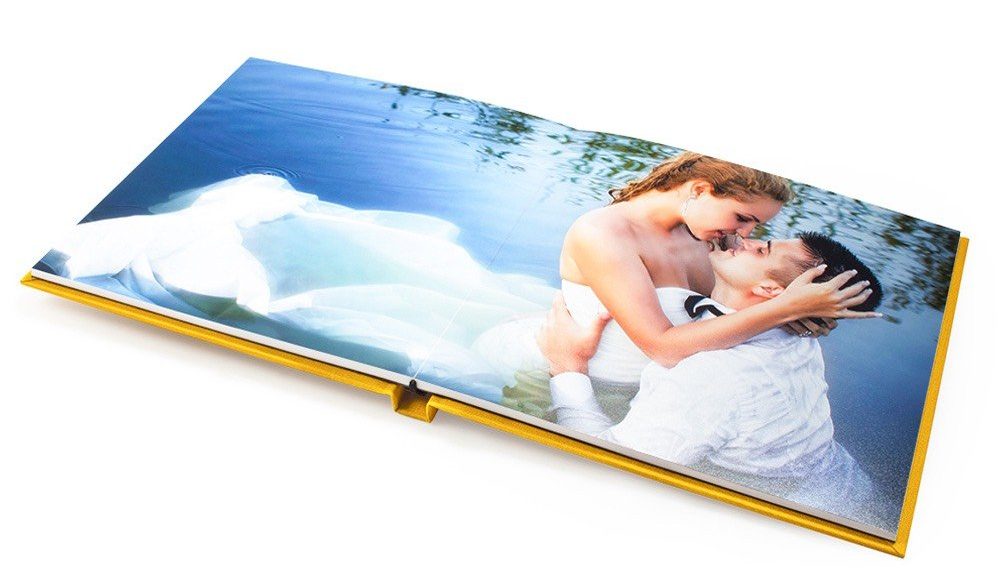 • The choices are many and we have narrowed it down to what in our experience are the most popular and the most beautiful
• We can collaborate with local artists to make your cover anything you would like it to be
• The two best styles for the binding and layout are Lay Flat and Flush Mount albums
Lay-flat Photo Book
Rigid, flat pages allow for panoramic cross-page images with no center trench or gap. Images are mounted flush with the page, making for a smooth, clear viewing surface.  This elegant, high-end photo book has hard Lay Flat pages with stunning 2-page Spreads.
Flush Mount Albums:
Flush mount albums originated as high-end wedding albums that were custom made by boutique binderies.  Flush mount albums differ from regular photo books by being hand mounted on thick inner substrate. These have Luster, Metallic, Artisan Matte and art paper available for printing
• Front cover is precision cut anti-scratch glass
• Rigid thick unbending pages with flush mounted on substrate core and hand-crafted to last
Full-Grain Genuine Leather:

Aged with no two covers the same. 
Unique and beautiful.
Bling Cover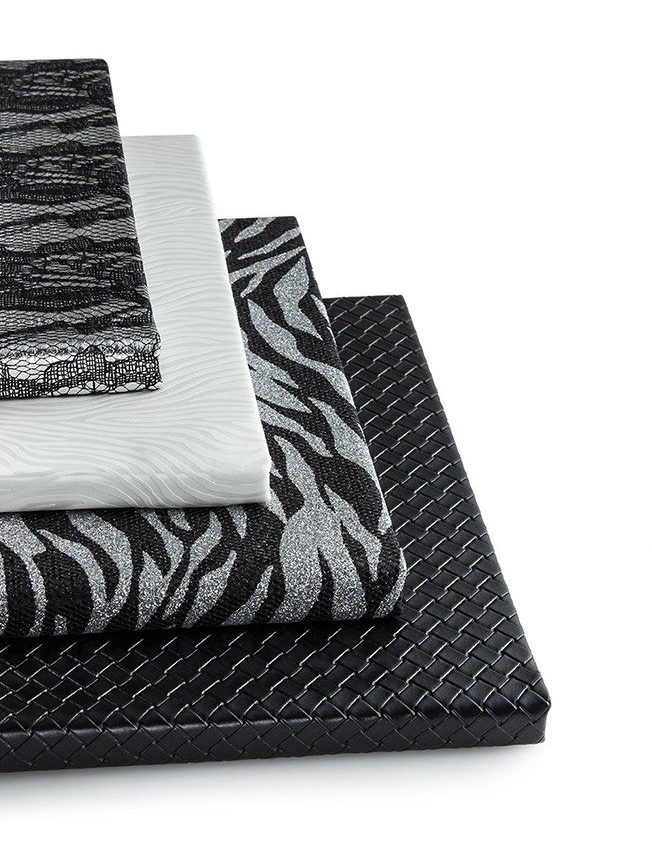 If you want shiny and showy, then bling covers are for you
Glossy plaid pattern look in a choice of several colors, as well as the even more eye-catching options of zebra, cream and lace patterns.
Additional Standard Album Types:
Cameo Window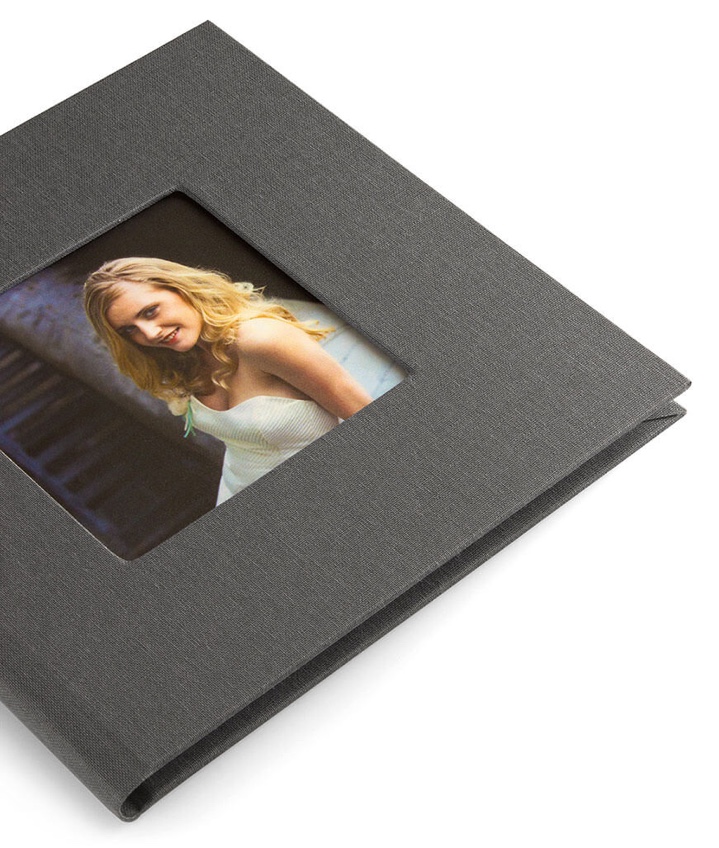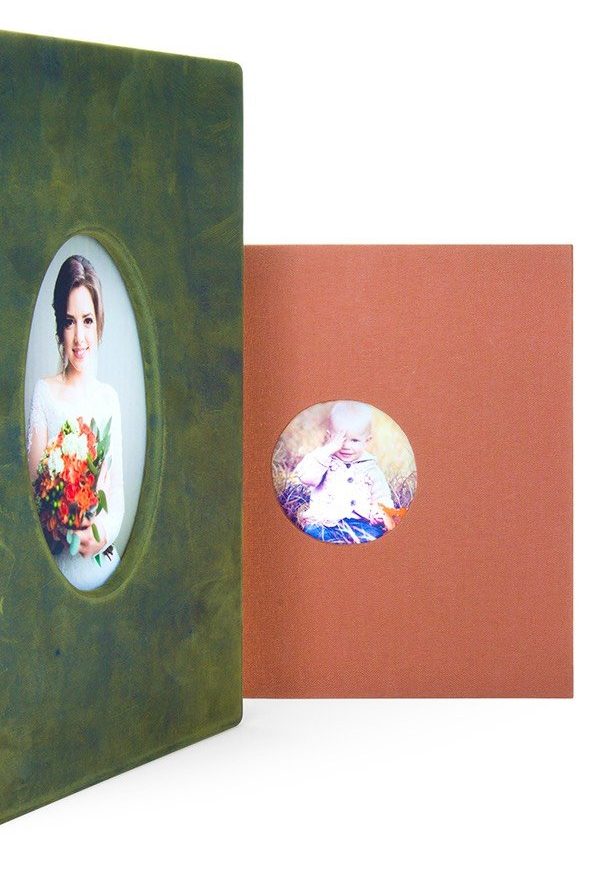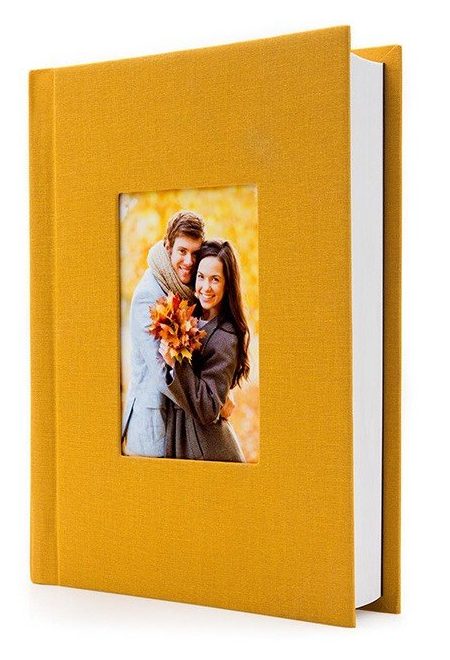 A window onto that special occasion that will turn your album into an instantly recognizable work of art.  Precision laser cut and available in different sizes and shapes. 
Colorful Premium Leatherette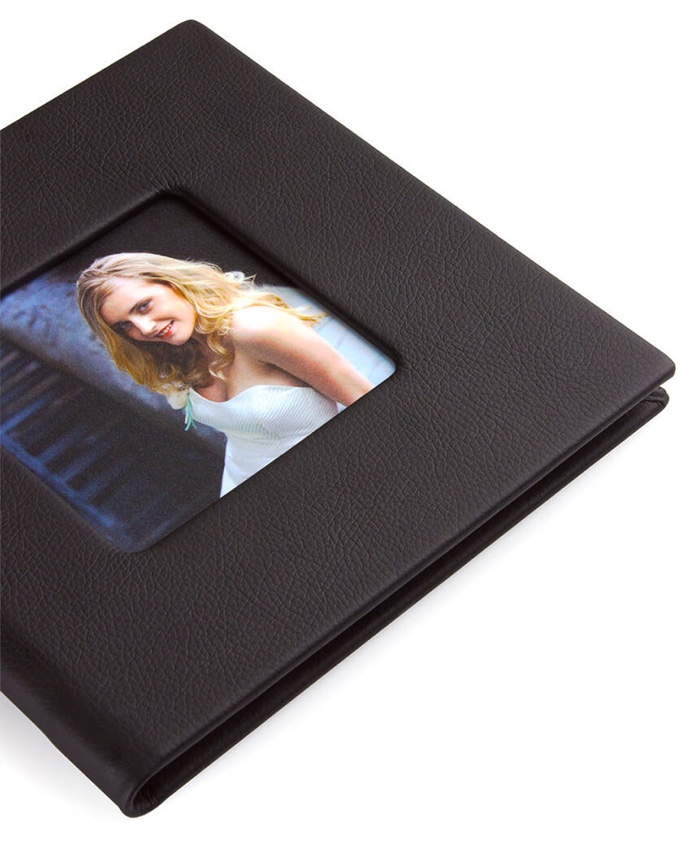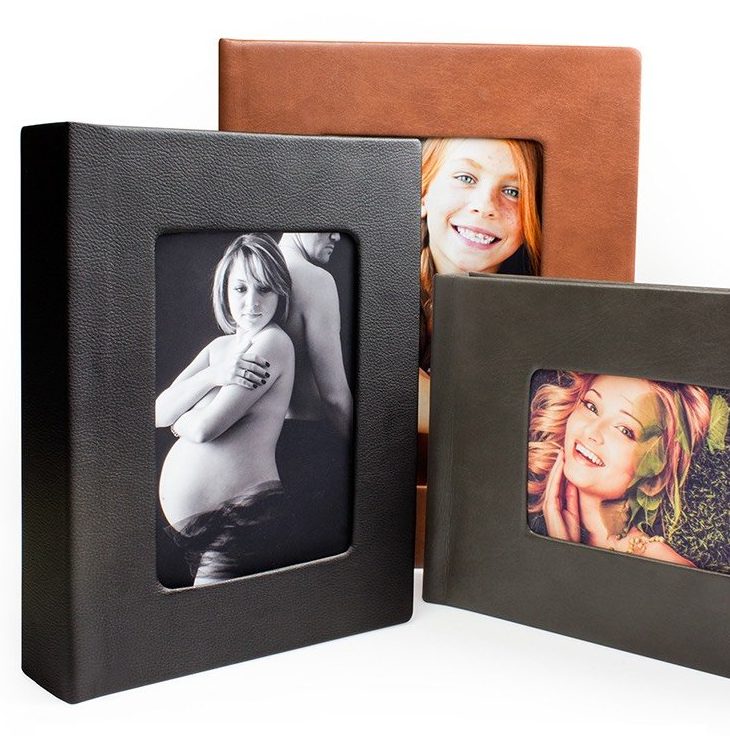 A texture and look similar to genuine leather and available in a greater range of colors, from traditional leather colors to bright and attention-grabbing pastels.
Standard Albums